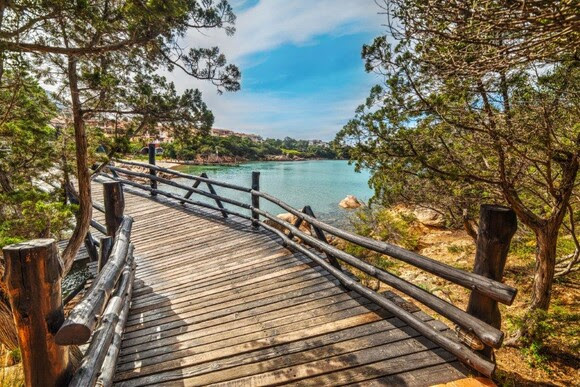 British Airways and British Airways Holidays have launched their First Deals today, saving on flights and holidays for travel in 2023 and 2024.
Running from 11 – 30 May 2023, the sale features short and long term breaks, including European holidays from £279pp, New York city breaks £449pp and Caribbean resort stays from £579pp.
Only the plane
Travelers looking for transatlantic flight options alone can book return flights to New York from £352, Orlando from £355, and open the door to a new destination, Cincinnati, from £499. Those heading east can enjoy return flights to Dubai from £449.
In addition, customers who book World Traveler (long-haul economy) will have the opportunity to upgrade to World Traveler Plus (premium economy) from a return of £ 199. This option means that those on long-haul flights can upgrade to have more spacious seats and cabins plenty of legroom, two meals and a lively bar service, advanced boarding, generous baggage allowance and accessories made from recycled plastic bottles.
Executive Club members also have the chance to save on Avios, with examples including return flights to Orlando from £165 + 42,900 Avios and Dubai from £209 + 55,000 Avios.
Vacation package
British Airways Holidays is offering an attractive holiday package for customers booking flights and hotels together. Those traveling further afield in the Caribbean can enjoy a weekend in St Kitts from £579pp, St Lucia from £729pp and Barbados from £679pp.
A three-night holiday to Dubai is available from £499pp, while you can take a seven-day holiday to Marrakesh from £279pp. Closer to home, customers can sunbathe in Tenerife from £279pp, the Algarve for seven nights at £219pp plus Malta and Corfu from £289pp.
Claire Bentley, Managing Director of British Airways Holidays said: "We're delighted to announce our holiday deals to popular destinations. Whether you're looking for a short getaway or a long-awaited trip to see family and friends, we've got something to suit everyone. We continue to strive to offer our customers as much choice, flexibility and value as possible."
Book by 16 May to save up to £300:
Book a flight + hotel or flight + car vacation with the following deals and savings:
Additional £300 discount with a minimum spend of £10,000 on bookings (F+H only)
Extra £200 discount with a minimum spend of £5,000 on bookings (F+H only)
Additional £100 discount with a minimum spend of £2,500 on bookings
An additional £50 discount with a minimum spend of £1,250 on bookings
Extra £25 discount with a minimum spend of £650 on bookings (F+C only)