Kilmainham Gaol has been voted one of the world's top tourist attractions, according to traveler reviews.
The announcement came as TripAdvisor revealed its top picks for hotels, attractions and more in its annual Best of the Best competition.
Every year the travel company celebrates the places and places that get "the most reviews above and beyond with recommendations from our community over 12 months", he says.
"Each winner has passed our standards of reliability and safety. Less than 1% of Tripadvisor's 8 million listings are awarded Best of the Best, signifying the highest level of travel excellence."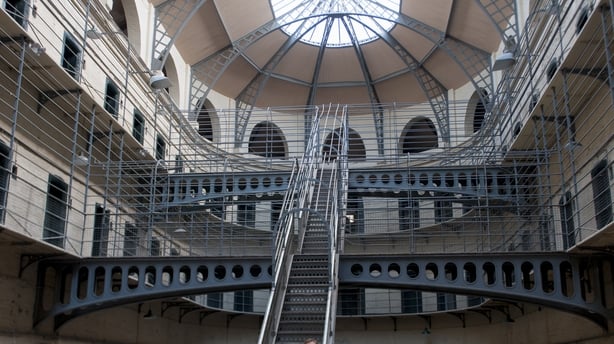 Dublin's Kilmainham Gaol was ranked 13th on the list of 25, with the editors noting that "this black prison became notorious in the 19th century for the torture of its prisoners".
This group, which was opened in 1796, arrested thousands of men, women and children in 100 years, for crimes that ranged from minor crimes to taking part in some of the most important events in the history of the country.
The exhibition covers the rebellion of 1798, to the 1916 Easter Rising, the Anglo-Irish War (1919-21), to the destruction of the Irish Civil War (1922-23).
The gaol was closed in 1924 but was preserved as a national monument in the 1960s and restored to its original state.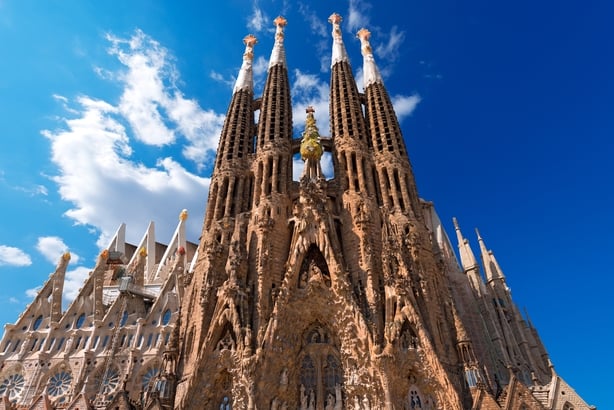 The Basilica de la Sagrada Familia in Barcelona, ​​​​​​Spain won the list, where the church designed by Antoni Gaudi would have been built since 1882, with works supported by donations. The impressive church also has a crypt that has been given UNESCO World Heritage Status.
Colosseum in Rome took second place, built by the Flavian kings in 70 CE as a gift to the Romans. The arena once hosted gladiator fights and is located next to the impressive Roman amphitheater.
The Anne Frank House in Amsterdam, dedicated to Frank who wrote during the war, completed the top three. The moving display lets you experience the challenges of hiding from the Nazis, through sounds, objects and more.
Read the full list of top attractions below:
Sagrada Familia Basilica – Barcelona, ​​Spain
Colosseum – Rome, Italy
Anne Frank House – Amsterdam, Netherlands
Dubai Fountain – Dubai, United Arab Emirates
Empire State Building – New York City, New York
Musée d'Orsay – Paris, France
Eiffel Tower – Paris, France
Trevi Fountain – Rome, Italy
Central Park – New York City, New York
Plaza de España – Seville, Spain
Duomo di Milano – Milan, Italy
Parque del Retiro – Madrid, Spain
Kilmainham Gaol Museum – Dublin, Ireland
Acropolis – Athens, Greece
Sheikh Zayed Grand Mosque Center – Abu Dhabi, United Arab Emirates
Iguazu Falls – Foz do Iguacu, Brazil
Angkor Wat – Siem Reap, Cambodia
Gardens by the Bay – Singapore, Singapore
Iolani Palace – Honolulu, Oahu, Hawaii
Jardin Majorelle – Marrakech, Morocco
Museo Nacional de Antropologia – Mexico City, Mexico
Stanley Park – Vancouver, Canada
Taj Mahal – Agra, India
Petra – Petra-Wadi Musa, Jordan
Lesson 7 Cascades – Mauritius, Africa