Sold Out Now! Princess Cruises Releases 75 Itineraries to Hawaii, Mexico and California Coast for 2024-2025 Cruise Season
Los Angeles "Hometown" Cruise Line Features Four Ships from the Port of Angeles, Plus Cruises from San Francisco and Seattle
The Los Angeles-based cruise line is once again strengthening its West Coast heritage. Princess Cruises has recently released its 2024-2025 West Coast cruise season. With more than 75 cruises to Hawaii, Mexico, and the California Coast from three convenient ports – Los Angeles, San Francisco, and Seattle – West Coast cruises are now open.
"Whether travelers seek the legendary treasures of the Golden State, the natural beauty of Hawaii or the incomparable spirit of Mexico, we have it all with our 2024 to 2025 cruise season," said John Padgett, President of Princess Cruises. "Our West Coast expertise ensures that our guests from Los Angeles, San Francisco and Seattle can find the world's most spectacular attractions at incredible prices and just minutes from their homes."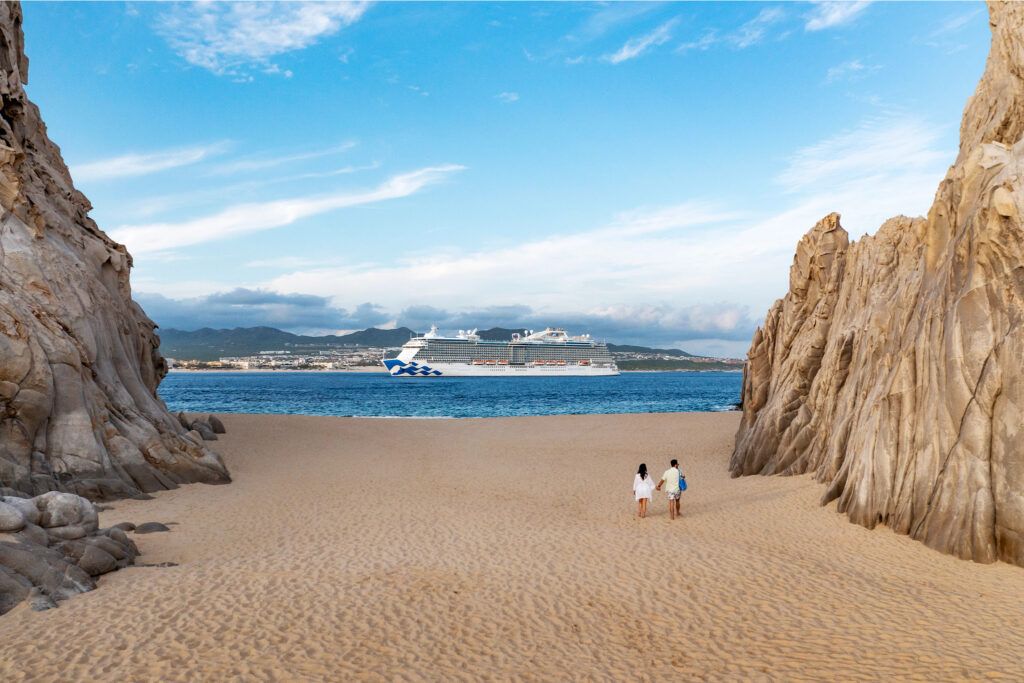 Highlights of the 2024-2025 West Coast season include more than 75 routes on 21 unique tours, visiting 28 locations in seven countries, and roundtrip departures from Los Angeles, San Francisco, and Seattle.
Sailing from the Port of Los Angeles
With four ships to call home in Los Angeles, guests can choose from:
Discovery Princess, one of the newest ships in the Princess Cruises line, is sailing seven days on the Mexican Riviera with popular destinations in Cabo San Lucas, Mazatlán and Puerto Vallarta.
Weeklong California Coast cruises aboard the Discovery Princess, to Santa Barbara, San Diego and more.
Grand Princess and Majestic Princess are sailing a 10-day Baja Peninsula & Sea of ​​Cortez cruise for those looking for more Mexican ports of call.
Grand Princess offers 16-day cruises to the Hawaiian Islands, visiting Kauai, Maui, Oahu and the Big Island.
Grand Princess and Sapphire Princess offer long, comfortable 32- and 33-day cruises to the South Pacific and Hawaiian Islands, including the outer islands of Tahiti.
Cruise Under the Golden Gate Bridge with Cruises from San Francisco
Ruby Princess returns to the "City by the Bay". The ship will sail to Hawaii, Mexico, and the California and Pacific Northwest Coasts from San Francisco.
An added bonus, Ruby Princess will also sail on a 16-day Hawaiian Islands cruise on the return trip from Vancouver.
Travel from Seattle, the "Emerald City"
Majestic Princess offers cruises from Seattle on an 11-day round-trip Classic California Coast cruise. Stops include San Francisco, Santa Barbara, Los Angeles, and an overnight stop in San Diego.
SOURCE Princess Cruises
Comments
Are you excited to hear that Princess Cruises 2024-2025 West Coast cruise season is now on sale? Want to book any of these new cruises? Drop us an anchor below to share your favorite Princess Cruises experiences.
Stay informed with the latest travel news and travel updates!