Holidays in Mulhouse (France) – Automobile Museum, Perfume Flea Market and More…
There is plenty to do in Mulhouse France, the second largest city in southern Alsace. Mulhouse's rich textile heritage translates into museums and shopping opportunities today.
Awe-inspiring monuments and impressive architecture add to the city's allure. Both adults and children will find a holiday here inspiring.
Since 2008, Mulhouse France has been called "City of Art and History". The Ministry of Culture awarded this title to Mulhouse, making it the first Alsatian town to receive such an honor.
About Mulhouse France
The German word for the city is Mulo, meaning "mill houses". It accurately describes the humble beginnings of a city built on a swampy site.
Fortunately, two rivers pass through the area. The villagers used the springs to generate electricity to run their mills.
With the power of the mill, the village had laid the foundation for its future. Even today, the city uses the mill wheel as its symbol.
The village turned into a city after the growth of the textile industry in the middle of the 18th centuryTh a hundred years. Industrialization led to the development of transportation systems, especially railroads.
Despite being bombed in 1944, the city continued to move towards its ambitious goals. By 1990, the city was booming, never looking back.
Now, Mulhouse has become a cultural center, but also offers many shopping opportunities.
Perfume Flea Market
Held twice a year, in February and October, the perfume market is a destination for perfume collectors. There are many types of grape perfumes to choose from.
You can find famous brands such as Guerlain, Nina Ricci, Rochas, Cartier, Christian Dior, Chanel, Givenchy, Lancôme, Carven, Balenciaga, Coty, Lanvin, Schiaparelli, Jean Patou, Jacque Fath, Kenzo, Thierry Mugler, Hermès, Louis Vuitton, Armani , Gucci and many others. For perfume aficionados, the market also has strong perfumes from Estée Lauder, perfumes from Lalique and Baccarat Flacons and many cosmetics.
Perfume Flea Market – Mulhouse
Perfume Flea Market
The market is part of a larger event called The Multicollections Club. About 200 exhibitors are expected to attend the event, which will be held on October 23 this year.
Apart from perfumes, you can buy jewelry, toys, vinyl records and more. Check out their current events here.
National Automobile Museum
If you're into cars, the National Automobile Museum is a must-see. The venue has over 500 cars on display making it the largest collection of cars in the world.
All cars in one installation were two brothers, Fritz and Hans Schlumpf. He ran a successful textile company and had a passion for collecting fine cars.
Mulhouse Automobile Museum – Oldtimers
As a result, most of the models here are prototypes, which illustrate an important point in the history of automobiles. Rare cars like the Bugatti Royale 1930, Peugeot Type 16 and Delahaye Type 135 M are on display.
In addition to being a car history museum the museum offers many interesting things. You can drive the vintage car of your dreams.
The museum always has a lot of events going on. Check out the activities planned for the day of your visit here.
La Crêperie Crampous Mad
Combining the traditions of Brittany and Alsace, this crêperie is a must-visit restaurant in Mulhouse. Relax on your journey and enjoy delicious crepes and delicious galettes.
You can see Breton and Alsatian influences in the interior design and display of the restaurant.
This fusion of cultures is not only about visual beauty. The Creeperie boasts 100+ recipes cooked in the Breton tradition and reminiscent of Alsatians' tastes.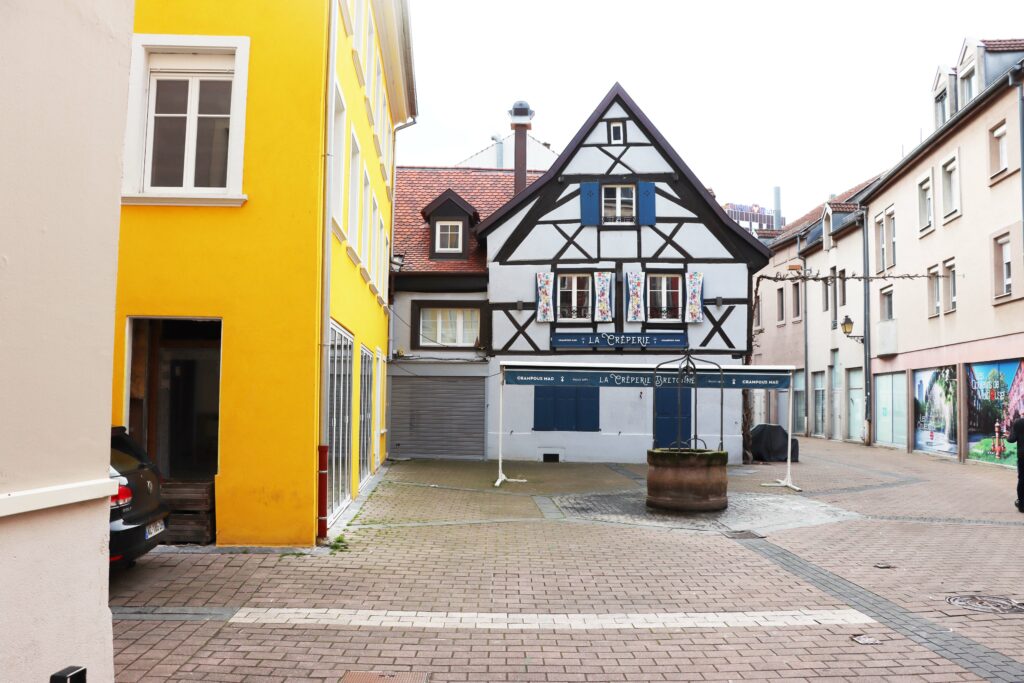 La Crêperie believes in sourcing fresh local produce. All of their eggs and most of their vegetables come from local suppliers.
Even their pancakes are fresh. Yes, the crêperie only makes pancakes on demand, meaning you won't receive a pre-order. Make a reservation today to enjoy these delicacies.
Streets of Mulhouse – Old Shops and Church
Strolling the streets of Mulhouse you will be impressed by its impressive architecture and grand buildings.
The most important place that proclaims the Protestant history of the city is the Temple Saint-Étienne. This impressive Neo-Gothic building is the tallest protestant church in all of France.
Before it was built, there was a church in the 1100s. However, the building was damaged and needed to be renovated.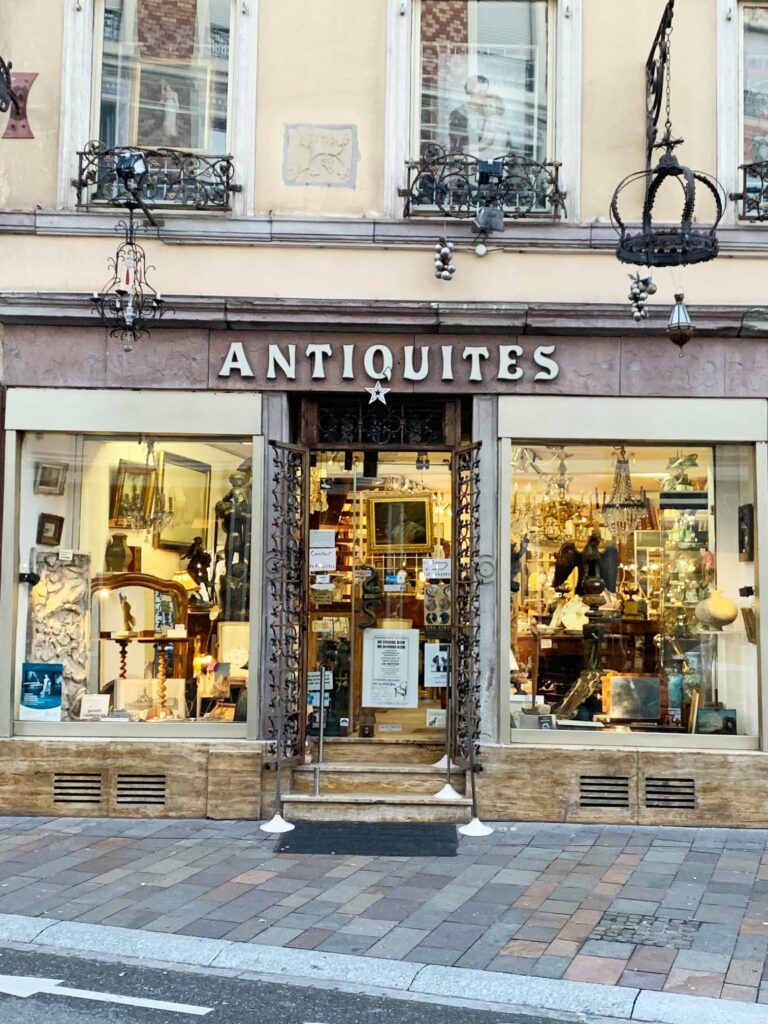 By 1866, the construction of Saint-Étienne was finished. Instead of eliminating the old, the new church incorporated many of its old features, enhancing its beauty.
When it comes to vintage, the streets of Mulhouse are full of unique vintage shops. The city is rich in textiles and has many shops selling period textiles that are good for vintage collections.
Mulhouse France offers many sites for intellectuals interested in learning about history and culture. This does not mean that the city does not have fun.
The city has a theme park Parc du Petit Prince which ensures happy family time. There is also a zoo Zoological and Botanical Park and many interesting animals to see.
So come to Mulhouse and start your journey!
Africa Airline Booking Christmas Cruises European River Cruises Cruise Finland Flights France Grenoble Italy Lake Como Lapland San Marino Santa Claus Shopping Tips Vacation Rentals