Share this Article
Summer may not be the busiest season in Cancun, but it does get its fair share of summer tourists.
Most of these tourists want to enjoy one or more trips during their vacation.
Boat tours, Mayan ruins tours, cenote tours, and water activities such as scuba diving and snorkeling are popular among tourists.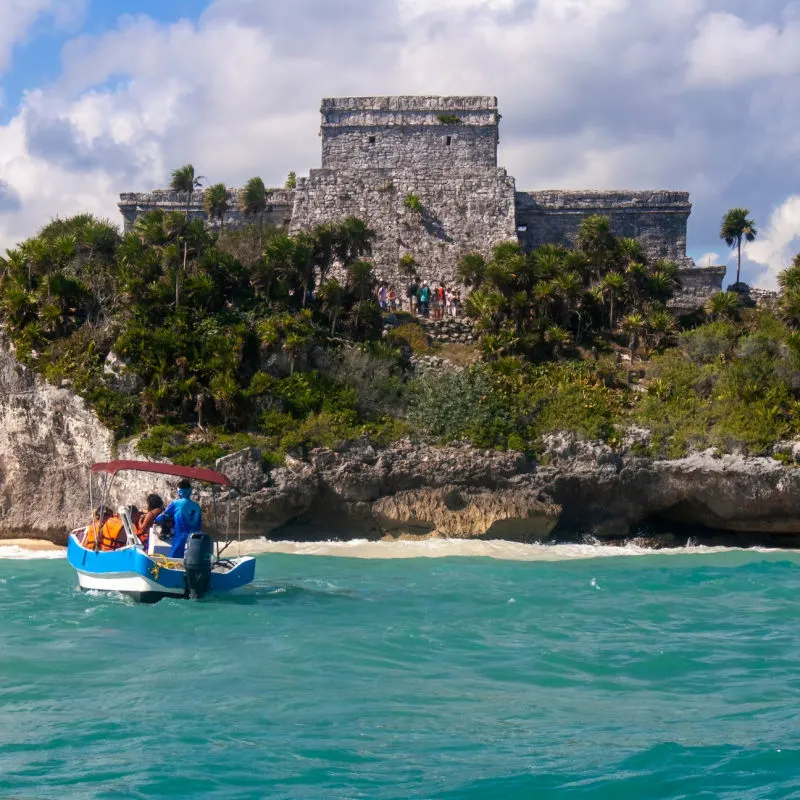 Travel Costs
Tours range in price from $40 to several hundred dollars.
But now prices are set to rise for the first time in a while and could go up to 35 percent, although prices will be determined by each tour operator.
With rising prices inevitable, now is the time to book tours, and these are the best Cancun tours to book before prices go up.
@explorerschecklist Top 5 attractions to visit in #cancunmexico ♬ original sound – The Explorer's Checklist
Chichen Itza, Cenote and Valladolid All-Inclusive Tour
Chichen Itza is one of the most popular attractions in the Riviera Maya, and this tour will take you, a cenote, and the Magic Town of Valladolid.
The 12-hour tour includes hotel transportation from most Cancun hotels and lunch, but entry to Chichen Itza is not included, which costs $35.
Tours are available daily and pickup is between 7-8 am. The cost of the trip is $79.
Top 5 Travel Insurance Plans for 2023 Starting at $10 a Week
@joannematias_ #cancunmexico #chichenitza #cenotesmexico #cancun #vacation ♬ Paradise – TELL YOUR STORY music by Ikson™
Tulum Ruins, Reef Snorkeling, Cenotes and Caves
The ruins of Tulum are the only ruins on the Mexican Caribbean coast, and this tour will not only take you to see them but also to swim in the beach and in the cenote and cave.
The 8-hour tour includes transportation, lunch, swimming equipment, and bottled water, but visitors must pay a $15 Nature Marine Reserve Fee.
Tours are available daily and pick up from Cancun is between 6-7 am.
The cost of the trip is $119.
@bernadette.deleon day three: tulum! #fyp #foryou #foryoupage #tulum #mayanruins #snorkel #mesoamericanbarrierreef #cenotesmexico #cancun #mexico #travel #vacation #atelierplayamujeres ♬ Lo-fi hip hop – NAO-K
Luxury Catamaran with Snorkel, Dinner & Open Bar on Deck and Tour in Isla Mujeres
A trip to Cancun isn't complete without a boat trip, and a catamaran trip is all-inclusive, including water rides, lunch, open air, and a visit to the beautiful island of Isla Mujeres.
The 5.5-hour tour includes hotel pickup and drop-off, all necessary equipment, and all fees except gratuities.
Tours are available daily and depart at 8:30 am, 11:30 am, and 2:30 pm.
The cost of the trip is $139.
@kr.travel Catamaran boats are always on fire in MX. #cancun #islamujeres #fyp #trending ♬ original sound – Romaldo
ATV Adventure, Interactive Bridges, Ziplines, Cenote & Free Lunch
Surrounded by dense jungle, the Maya River is a better way to see it than an ATV tour, and this is a fun park with a lot to offer.
Ziplining, suspension bridges, swimming in a cenote, a 50-minute ATV ride through the jungle, a Mayan lunch, tequila tasting, and a Prehispanic exhibit are all part of the 4-hour tour, and transportation is included.
Tours are available daily and depart at 9:30 am and 1:30 pm.
The cost of the trip is $95 for one ATV and $75 for two.
@cancun360tours Atv Tour Cancun, Rivera Maya! Count me in now! #viajesyturismo #cancunrpgg #lifestyle #viajes #vacaciones #travel #cancuntour #tiktoksdeviajes #vacation #mexico #turismoenméxico #cancúnmexico #aventura #méxicoturismo #explorepage #cancúnméxico #cancúnméxico #rucaricancuvera #rucaricancuvera maya #tulum #cancunvacation #cancuntour #tourcancun #book # fyp #fy #viral #viralvideo #quintanaroo ♬ sonido original – Cancún Tours
Jolly Roger Pirate Night Show and Dinner in Cancun
For a fun time without leaving Cancun, the Jolly Roger Pirate Night Show and Dinner is great for the whole family.
It includes a complimentary dinner, an opening reception, a pirate show, and a free souvenir but does not include hotel transportation or the $13 pier tax.
The 3.5-hour tour departs at 5:30 pm daily.
The cost of the tour is $115 for standard meals and $135 for deluxe meals.
@pirateshowcancun Best food, best ship, best experience! Only on #JollyRoger ♬ original sound – Pirate Show Cancún
Increasing Travel Costs
The rise in travel costs is partly due to long-term inflation and partly due to inflation and exchange rates.
According to the CEO of Nautical Associates of Quintana Roo, Ricardo Muleiro López, the increase is expected to be "more than 30 percent."
He said that "The change of 35% will be the number of prices, after the increase of the same number of working capital, and because of the exchange rate with the dollar."
There is no word on when this change will happen, but all indications are that it will happen soon.
Plan Your Next Cancun Vacation:
Travel Information: Don't Forget Travel Insurance on Your Next Trip!
Choose from thousands of Cancun and Riviera Maya Hotels, Resorts and Hostels and Free Cancellation on Most Products
---
↓ Join the group ↓
The Cancun Sun Community FB Group features the latest travel news, interviews and Q&As on tourism in the Mexican Caribbean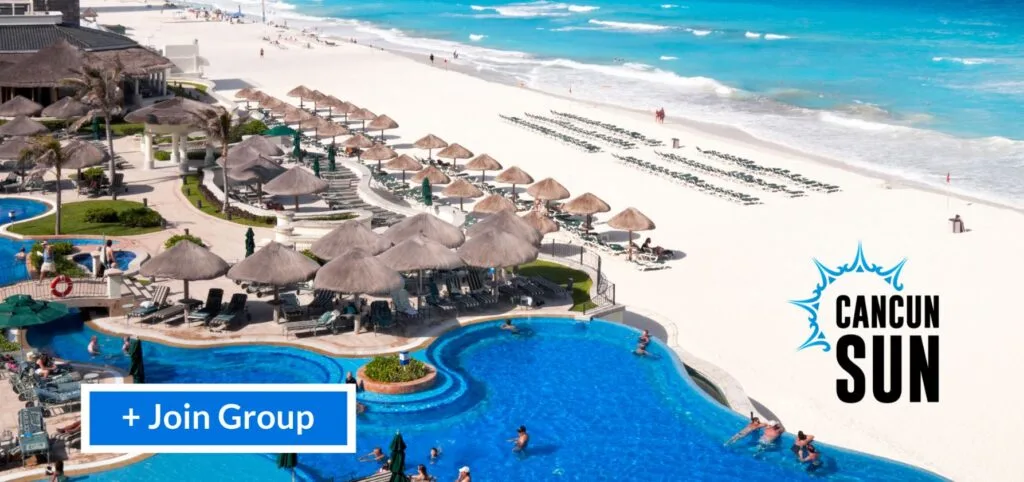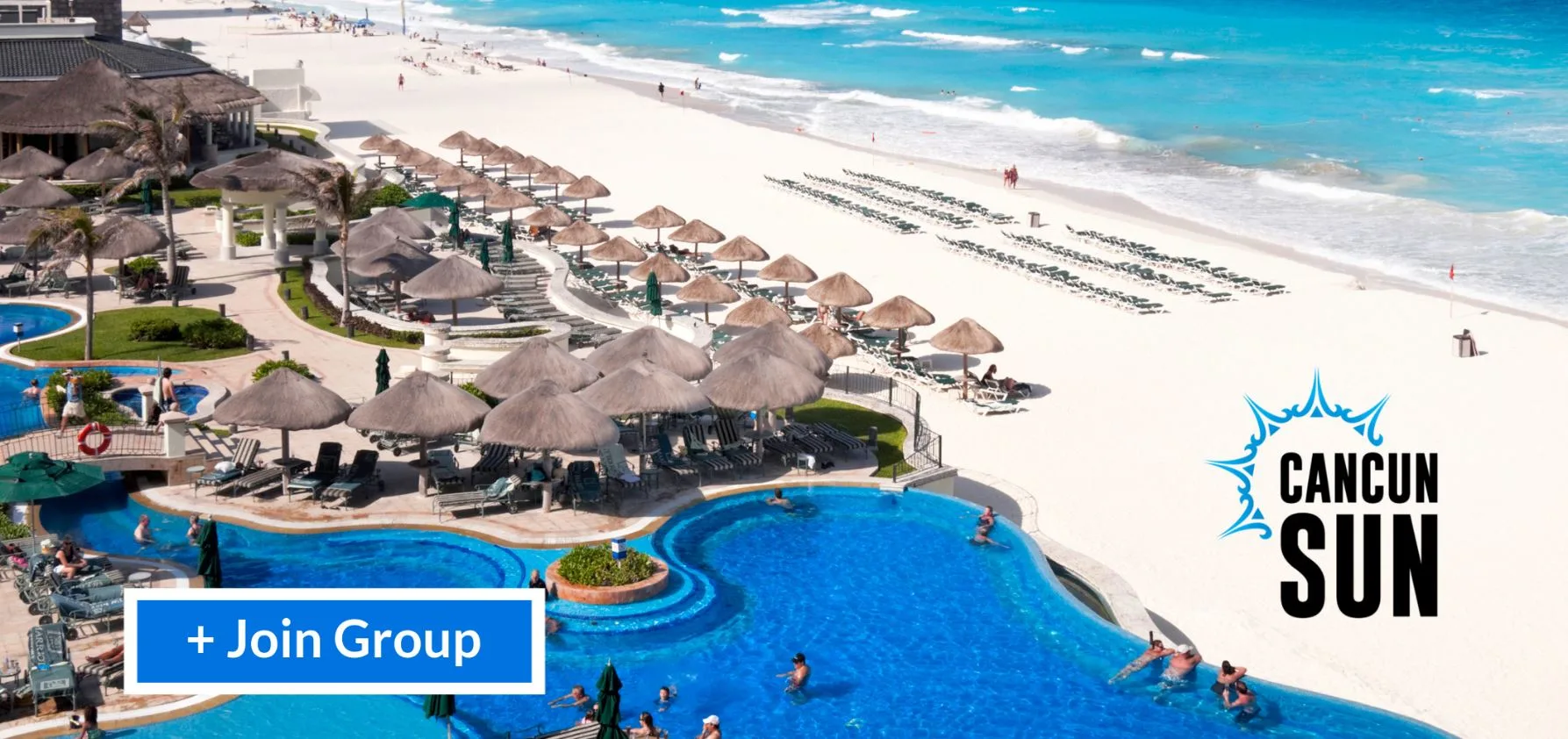 Subscribe to our Latest Articles
Enter your email address to subscribe to The Cancun Sun's latest travel news, straight to your inbox.
---