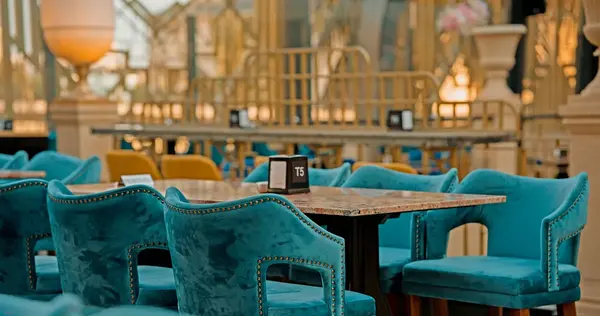 Top Romantic Restaurants in Bengaluru
Gatsby
Inspired by Scott Fitzgerald's famous book 'The Great Gatsby', this restaurant is set in the jazz age of the 1920s – the image of a rich man's best house, where he parties. You'll love Gatsby's jazzy theme, retro vibe and stylish design. From the variety of food to offer, whether Asian, Indian, American or Continental they have something for every taste and palette. A refreshing bowl of mango salad, made with raw grated mango sprinkled with roasted cashews, stuffed with nachos, or grilled pork ribs sweetened with barbeque sauce is enough to make you feel good. Plus there's an international menu to enjoy. Salt with a twist – coconut ice cream served with dry ice and cranberry juice is irresistible.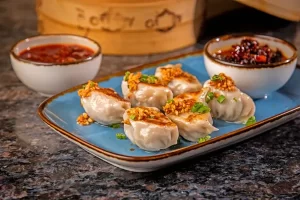 This is the place to go for a casual meal and good drinks, with family or friends! This elegant restaurant has a glass elevator that takes you to the first and second floors; stairs lead to the third-floor terrace, which overlooks the sky and the city and is topped by a glass dome. There is a separate private lounge on the first floor. The decorations have many gold accents with orange and turquoise accents. Gatsby gets full marks!!
Address – Gatsby, Bannerghatta Road, Bengaluru
Isn't going to your favorite restaurant and ordering the best food the most fun thing you can do? To continue with the list of best romantic restaurants in Bengaluru the next place is Innana.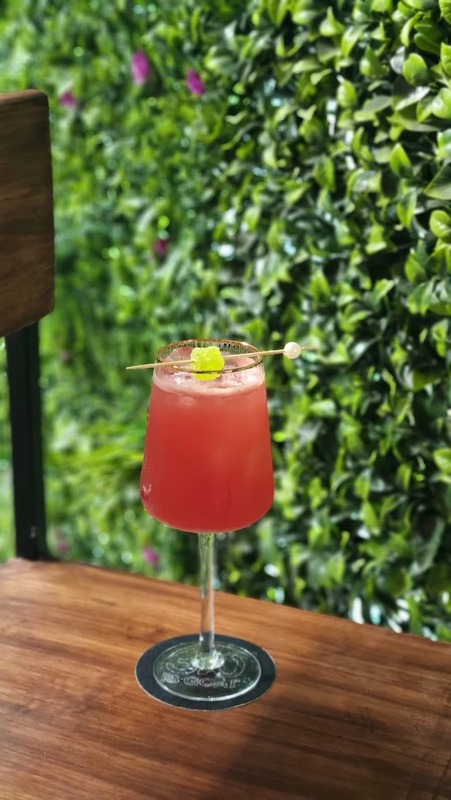 Innana, Taproom
Away from the only residential areas, away from the crowds there is another famous restaurant – Innana. You will be amazed at how the dishes are reinterpreted and presented before your eyes, a delightful combination of different cuisines. This is a great place to enjoy modern food in a relaxed atmosphere, with leather sofas, and a beautiful bar. There are indoor and outdoor seating arrangements. The menu features one-of-a-kind dishes like "baklawa" with rose sauce to complete your meal. "Baklawa" is a Middle Eastern sweet dish that is sweetened, dipped in sugar syrup, and garnished with rose petals. Or three versions of chicken tikka, with three spices.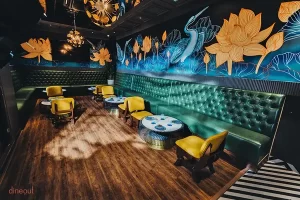 Address – Innana Taproom, Akshayanagar, Bengaluru
Jamming Goat 3.0
This is the latest addition to South Bengaluru. Expect a sleek, compact space, with sleek interiors, mirrored walls, and plush sofas in soft colors for a classy vibe. Cocktails and mocktails with unusual names are available on the menu. Start your meal with a side of nachos and nachos to get you started, followed by an American side of Indian sweet potatoes. An interesting show was the soup – a kettle and a bowl with croutons and garnishes appear, making you wonder what you ordered! Pour hot soup from the kettle into a bowl and you have a delicious soup.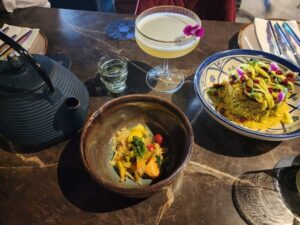 The most interesting part of this Goat Jamming Goat, and the most interesting thing, was their collection of plates, bowls, and plates of shiny clay. No restaurant is complete without a posh bar and their signature drinks are worth a try.
Jamming Goat 3.0, Outer Ring Road, JP Nagar 5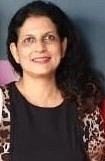 Dream| Find out | Journey | Happiness