It's a warm day but the warmth is added by my hosts, Dinesh and Radha Bai Katare as they prepare a simple yet delicious Dal Paniya lunch. While the dish was being cooked separately, the two of them and their relatives sat around the fire, cooking paniya for all of us. Round bread made of corn flour is placed between the leaves of aak or madar (sodom apple) and roasted over a fire. Sipping a cup of chaas or local buttermilk, I admire Radha, with her beautiful fingers, tossing bread around until the leaves burn and the bread turns golden. They remove the burnt leaves skillfully as we gather to taste the delicious dal paniya and listen to their stories and the introduction of rural tourism in Mandu, around the villages of Mandu.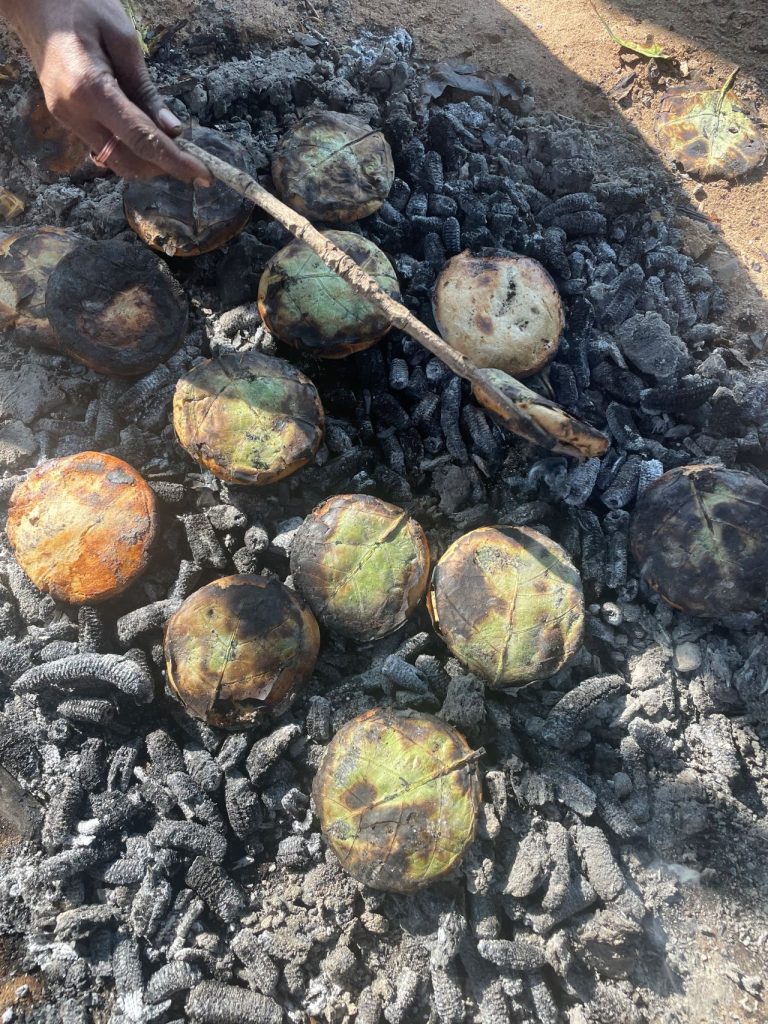 Dinesh is a young fisherman and farmer whose small and beautiful house stands on a small hill near where he lives, overlooking the sea. While part of it is being built, Dinesh shows me how to lose myself in the greenery around me. There are no lawns and manicured gardens – just a scattering of flowers and fruit trees and shrubs and herbs and wild plants.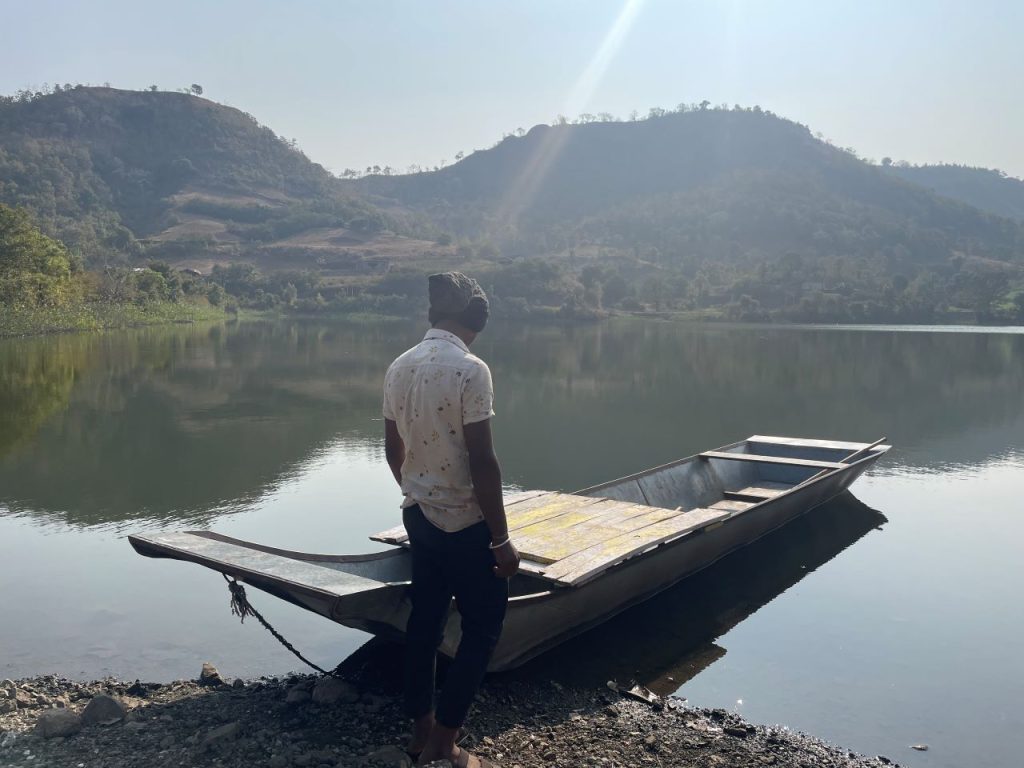 I am in the village of Malipura, which is five kilometers from the town of Mandu or Mandav, lost in its beauty. The tribal village is a quiet place, surrounded by mountains and forests. In the middle of the hamlet there is a permanent lake and Dinesh adds that it takes people who want to go boating. The lake is a place of its own and is now popular with couples who travel to Mandu for a pre-wedding shoot. "A few pictures on the lake are a must for every family." says Dinesh and adds that sometimes the shoot can take half a day and he gives them lunch at their home. Malipura is one of the villages near Mandu which is being developed for rural tourism in Mandu. All five villages near Mandu will be built and around 30 houses will be built here.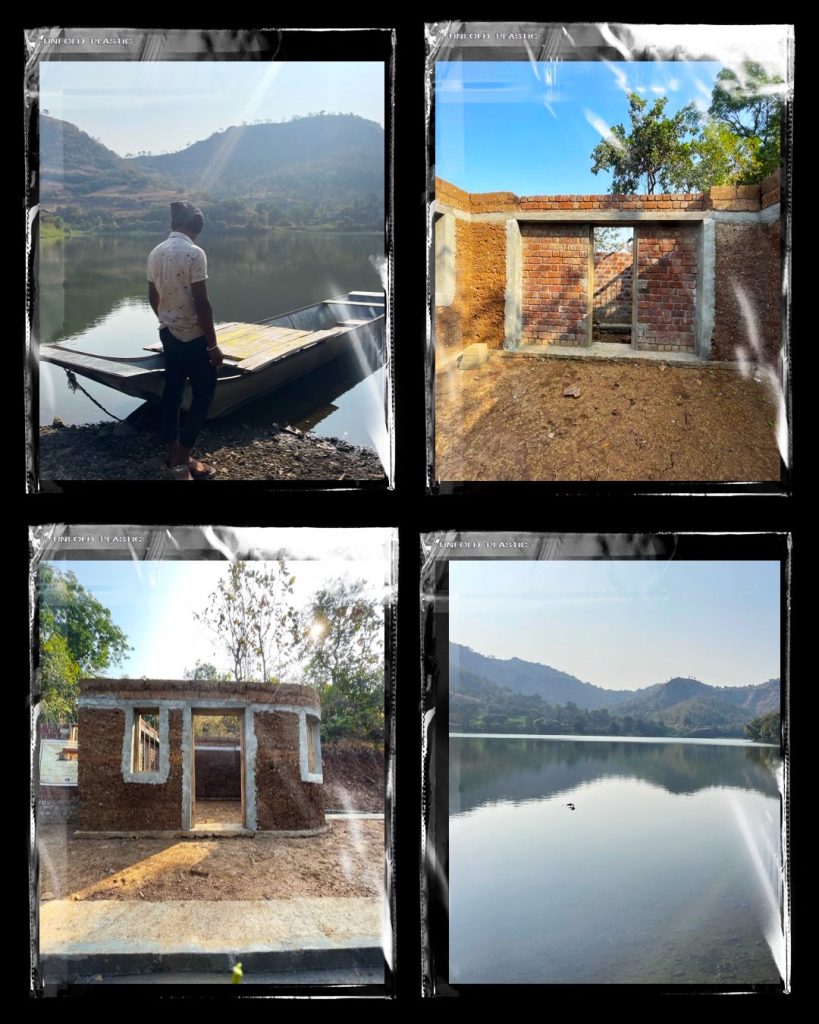 Due to its proximity to Mandu, Malipura has now been developed into a beautiful village as part of rural tourism in Mandu. There are five buildings currently under construction. Apart from Dinesh's home, I visited several houses run by the families of Govind Katara, Kishore Katare, and Virendra Katare. It's like living on a farm as I spend a few hours interacting with families and immersing myself in the local culture. All farmers grow local and seasonal vegetables and fruits such as bananas, apples, papayas, in addition to crops such as wheat, maize and various millets.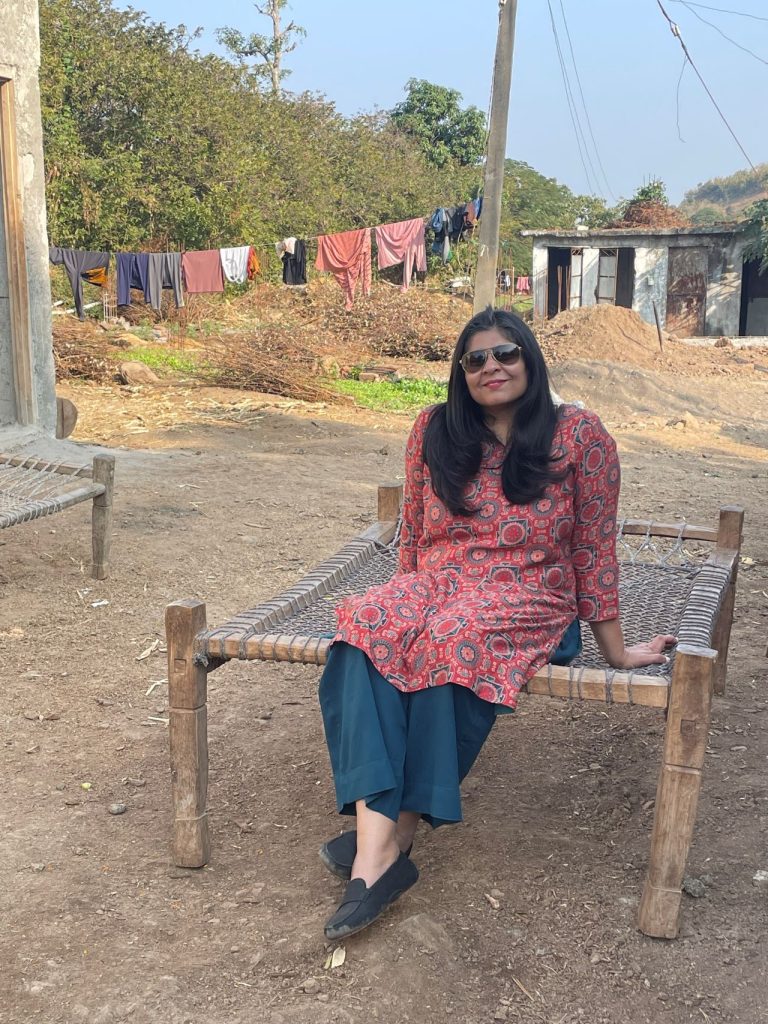 The local people are at the core of rural tourism and the well-known tourist destination of Madhya Pradesh. From nature walks to storytelling sessions, every experience here is authentic. You can lose yourself aimlessly in the fields or go fishing or try to cook local food or participate in local culture. And as a traveler, just soaking in the rural vibes is rewarding and thoughtful in itself. During the Mandu Festival, the villages surrounding the famous town are filled with tourists, so the tourism board is focusing on creating not only accommodation but also village tours and experiences. One of them is Bheelbarkheda, home of the Abheeli tribes. Located in Nalchha Block in Dhar district this village, which is close to Mandu offers both tourist and cultural activities as part of Mandu's tourism.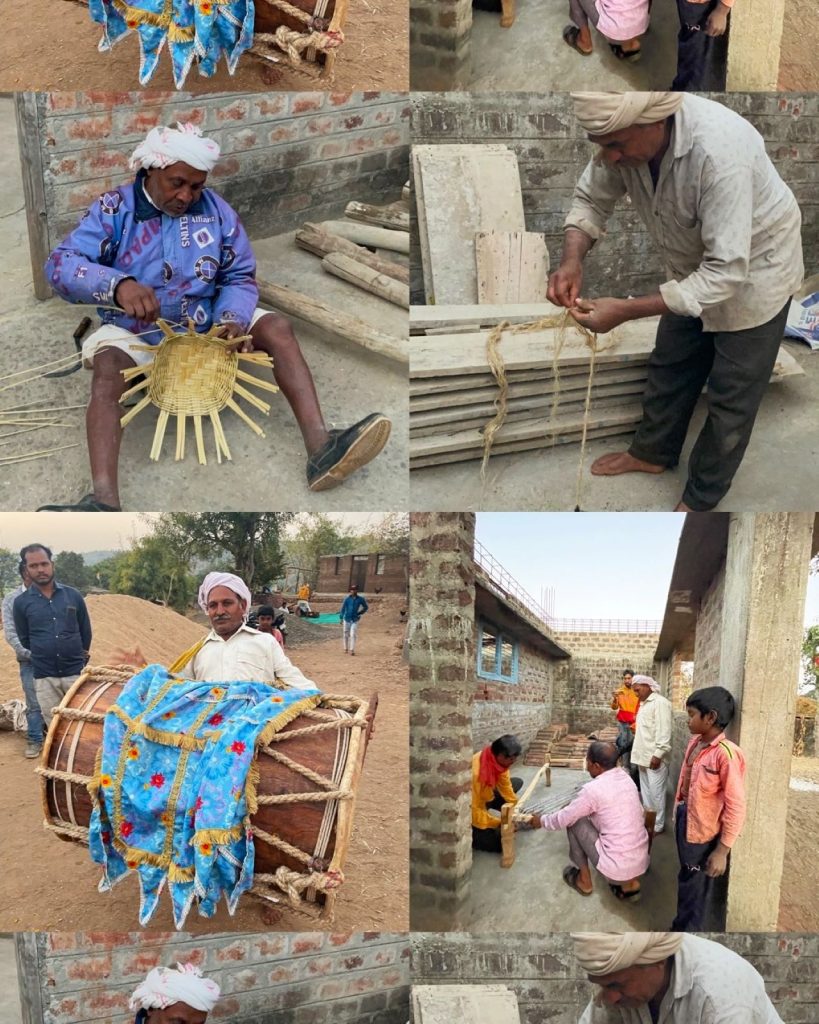 It was almost evening when I went there after a quick chat with Mandu but I enjoyed the variety of music and dance. As we drink local tea, I admire a giant horse called Mandal who sings with Ramsingh, who teaches me how to play it. The apartments are also in various stages of construction and I met the owners. One of them is Ramcharan and his wife Parvati who tells me that their daughter is studying home science and they will help her after her graduation. All over the city came to greet us.
Craftsmen who make art with bamboo showcase their skills as workshops are organized to showcase forgotten and lost crafts. You can also see several activities such as traditional wooden furniture making, rope making and weaving especially for beds among others. Apart from traditional music and dance, there are also visits to local temples and gardens. In the center of the village there is also a lake hamlet where guided tours are also conducted especially at Budhi Mandav where I am told you can see where the Nalchha river originates. It's too late to go exploring but on my way back, I see the pride of the local people who have a lot of stories and want to show you their village.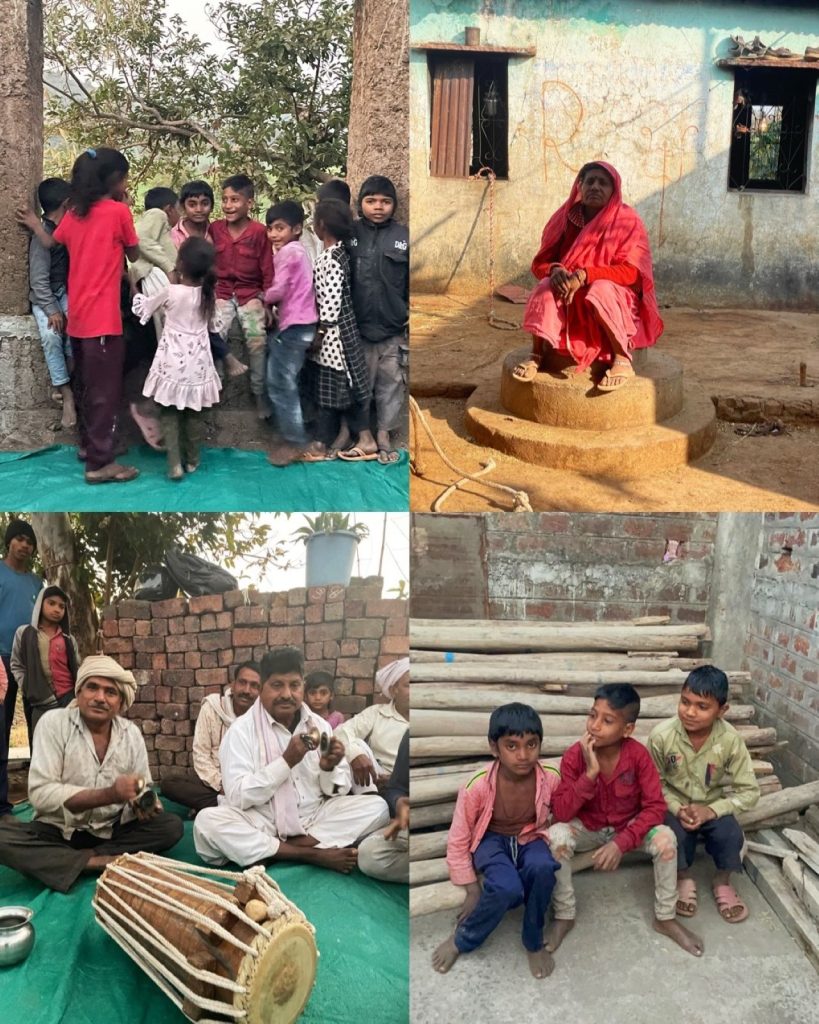 Travel is not just about the sights and sounds. It involves sustainable and local experiences, dialogue and interaction with the community, deep cultural processes, and in-depth analysis of their lives and learning and contribution to their lives. Sometimes it just means simple conversations over chai (tea) with people as they share their stories with you. I am also learning to understand different cultures and traditions while maintaining boundaries and respecting personal space. And this is the basis of Madhya Pradesh Tourism's tourism activities. Lost arts and crafts, forgotten arts and crafts, simple, homemade products, local cuisine, and outdoor sports – these are some of the rural activities that travelers can appreciate and participate in.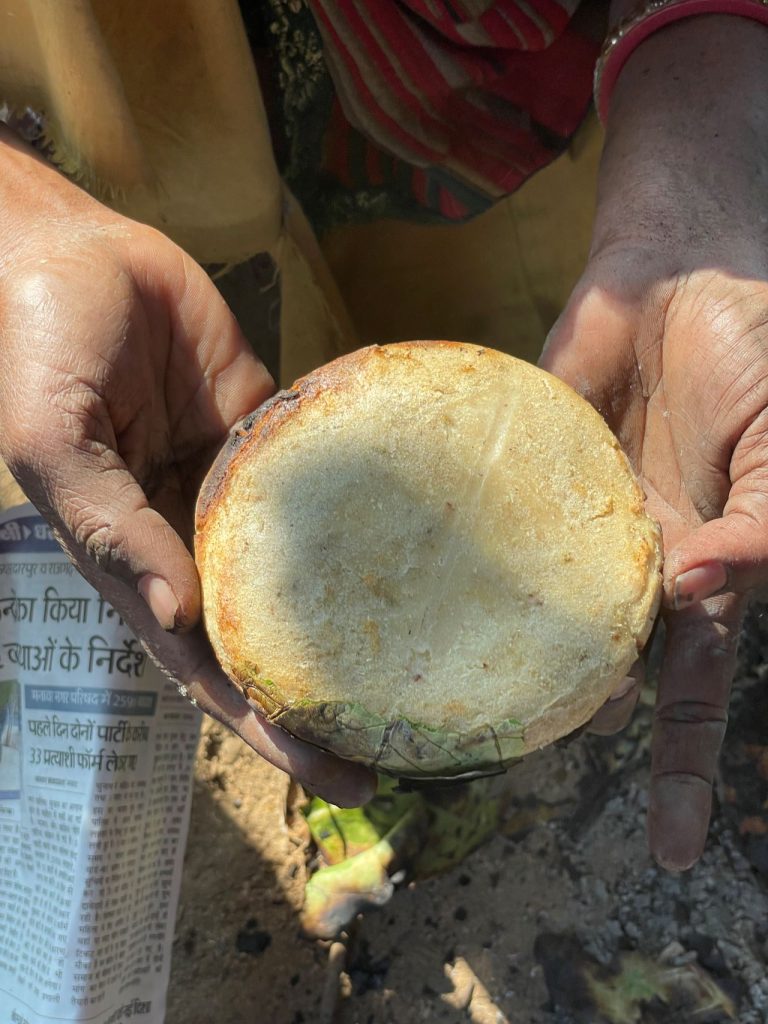 Village events are organized in each village, keeping in mind culture, tradition, religion, art, music, dance, and other activities and these are also encouraged by stories. Although this is unique to regions and tribes, every place has its own charm. For most of us, travel is often just about going abroad but we realize that every place has its own attractions and sometimes the lesser known places are treasure troves, just waiting to be discovered. Villages have very little culture because they offer a glimpse of cultural and religious traditions and local arts, architecture, crafts, festivals, music, dance, and theater. Delicious local cuisine, exciting sports, unique traditions, and natural scenery, all of which are fascinating. Every villager is a born storyteller who is happy to take you around his village and we should give them a chance.
This area is at the center of all Madhya Pradesh Tourism activities and be it promoting women empowerment, creating local arts and crafts, protecting ecologically sensitive areas, building shelters or promoting rural experiences, or focusing on rural tourism. all about giving opportunities to entrepreneurs and non-governmental organizations to support and educate the community. And one of the provisions of their legislation is to establish regular tours in Madhya Pradesh. And this includes bringing travelers to the fore and encouraging them to contribute to the lives of local people, whether they be artisans or guides. Guided and guided by people, travelers can explore and understand forgotten and lost cultures and traditions through these routes.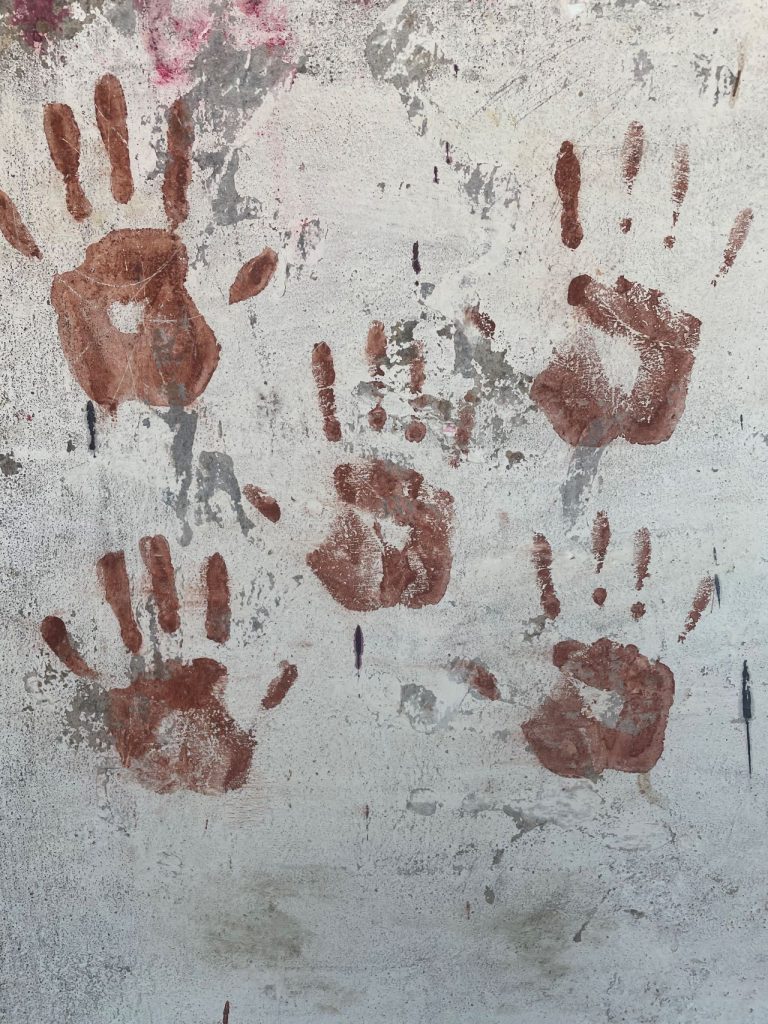 In one of my trips to Madhya Pradesh as a delegation with the ICRT team, I learned about villages like Ladpura Khas which became the epitome of rural tourism in Madhya Pradesh. Located less than 10 kilometers from Orchha, the village was designated by UNESCO and was made up of .. residential buildings and several rural and urban activities. Ladpura Khas, like Malipura is one of the 100 villages to be developed by MP Tourism because of their rural tourism and housing projects they remain at the center of this development, creating income opportunities. Each of these villages has been chosen because they are close to popular tourist destinations. While Orchha is the base of Ladpura Khas, Mandu is of Malipura.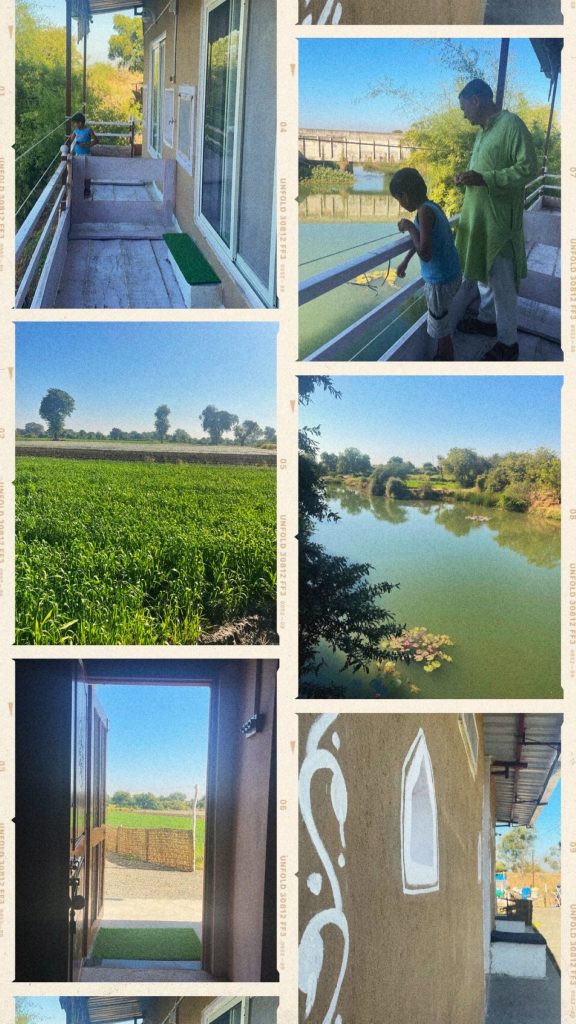 Apart from homestays in the nearby villages of Mandu there are also farm stays and some tourist towns. I stumbled upon Tarangini Farm Stay near Maheshwar which is a peaceful place. One of the main objectives is to promote green villages around the tourist areas and to develop and sell existing houses and farm houses. And staying at the Tarangi farm is directly related to this whole plan. Although Maheshwar is only 10 kilometers away, you can throw away your gardens, watch birds on the beach, spend quality time with the hosts, enjoy local cuisine, or simply detox and relax.
The vision is to identify one hundred villages in six cultures that are close to tourist destinations and promote rural tourism in these villages. In addition to the establishment of lodges and camps with tents, there were also plans to create cultural and heritage tours in the area to promote local cuisine, to create arts and crafts, to preserve forgotten traditions, and to focus on the protection of areas affected by the environment. Each experience is unique, authentic, and wonderful. As serious travelers, by choosing to stay in homestays, we can have a rural experience and stay in the countryside, as well as explore the tourist attractions and find a way to help the rural people.