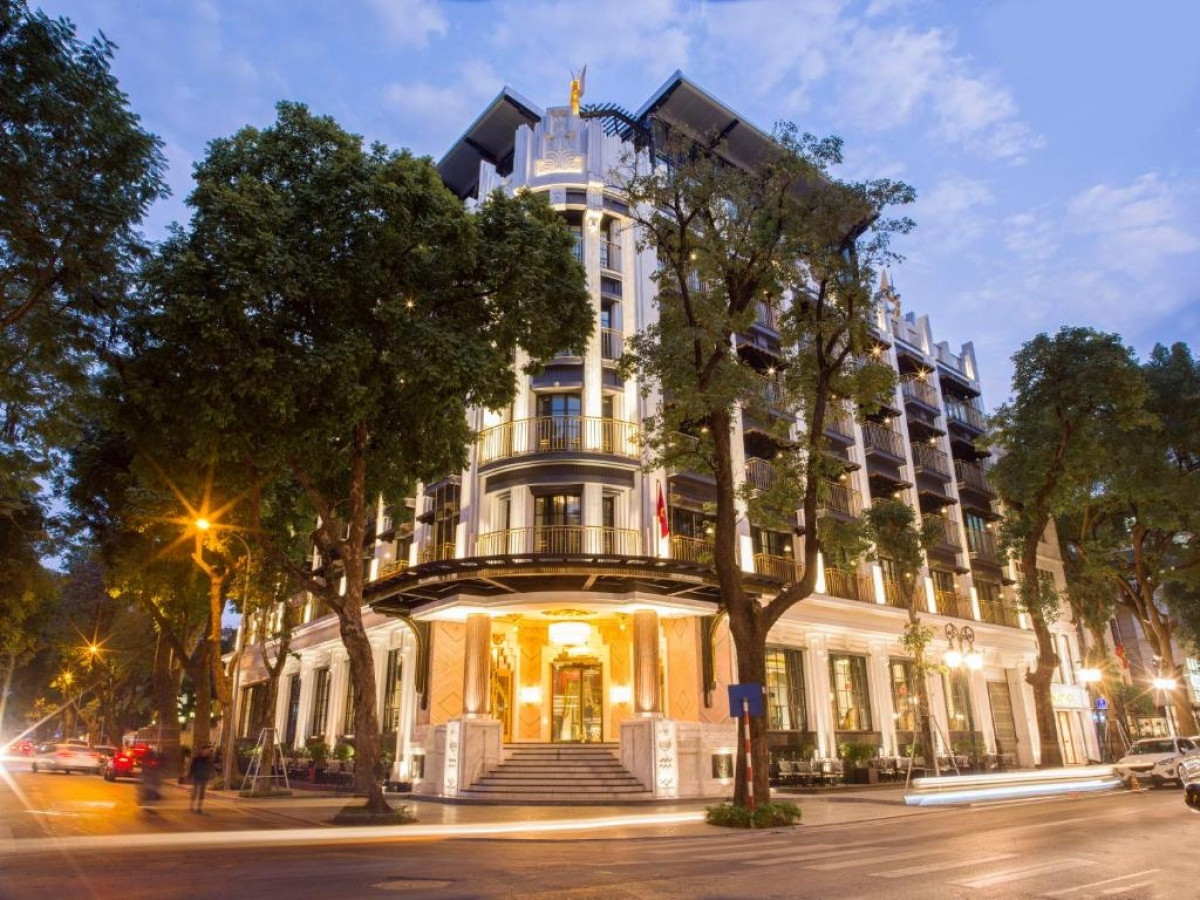 Therefore, Capella Hanoi, located on Le Phung Hieu Street, topped the list.
"The suites tell the stories of famous artists and entertainers; the Hudson Rooms are urbane, while the Hibana, the authentic teppanyaki, is elegant", says Travel + Leisure.
This time, second place went to the Sofitel Legend Metropole. Established in 1901, Sofitel Legend Metropole Hanoi is one of the oldest hotels in the city and has been used to serve former US presidents, including Barack Obama, on their previous visits to the country.
The hotel has a two-meter long wartime bomb shelter that was accidentally discovered in 2011. It is where many famous people from the Vietnam War, including actress Jane Fonda and author Tom Hayden, both anti-war, fled. when the bombs fell on Hanoi.
Travel + Leisure magazine also recommended that guests try traditional Vietnamese dishes such as spring rolls and pho (a type of vegetable soup), and other Western dishes such as eggs benedict and French toast while staying at the hotel.
The Park Hyatt Saigon won third place for its luxurious design, handcrafted details and modern comforts. Saigon's world-class restaurants include Opera, which offers authentic Italian cuisine, Square One, which serves Vietnamese and Western cuisine, and Park Lounge, which is known for its afternoon tea.
Some of the best hotels in Vietnam that were mentioned in the Travel + Leisure list were The Reverie Saigon Hotel, Mia Saigon, InterContinental Saigon, New World Saigon Hotel, Hotel de la Coupole – Mgallery, Caravelle Saigon, and InterContinental Hanoi Landmark72.
Source: FOV